Disabled lawyer snubbed in recruitment process faced discrimination, court hears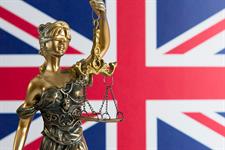 A disabled junior lawyer who was snubbed during the early stages of recruitment following her revelation of irritable bowel syndrome (IBS) and flexibility requirements has faced discrimination, a court has ruled.
The remote court found that Ms K Farrow had been "open and honest" about her disability resulting from IBS and her flexibility needs, but Foster Clay Law (FCL) – which has since been renamed Inspire Legal Group – "abruptly" put end the recruiting process after speaking to Farrow's former employer.
The court rules that the discriminatory effect of the adverse treatment on Farrow was significant, as it was "harming his self-confidence", and that there were other "less discriminatory" paths for FCL to take.
---
Asthmatic company secretary treated unfavorably after sick leave and request to work from home, court rules
What are the latest court cases regarding disability discrimination?
How can companies best avoid disability discrimination claims?
---
The court heard that Farrow, who completed her legal practice course in 2011, was hired by her former employer as a trainee lawyer from 2018 to 2019. During this job, Farrow had a "long period of leave "intermittent illness" related to his IBS. , and the relationship with his employer became "strained".
Farrow told the court that her employer's lack of flexibility with work hours and location led to absences and timing issues, and she raised an unfair treatment grievance because of her condition. Farrow then joined another law firm in December 2019, completed her training and qualified as a lawyer in July 2020, but did not receive a position.
Farrow then updated his LinkedIn profile to read "newly qualified lawyer seeking employment" and Natalie Foster, statutory director of FCL – then a newly established law firm in the process of securing premises and staff – reached out to Farrow and arranged a call on June 22, 2020.
---
Get more HR and labor law news straight to your inbox every day – sign up for People Management's PM Daily newsletter
---
Farrow told the court that she and Foster discussed her SCI in detail, and the court acknowledged that Farrow was "outspoken" about her condition due to a desire to avoid hardships similar to those of her previous job.
The court found that Foster took notes of the conversation and agreed to Farrow disclosing her IBS, but that she recorded it as "tummy issues" and did not record everything that was discussed. He also found that Foster's brother also suffered from IBS and she showed an understanding of the potential severity, as she noted "adjustments can be sorted/work flexible, [work] of the House".
The court also found that it was not expressly stated that Farrow's IBS amounted to a disability and that Foster had not "joined the dots" at this point.
Farrow claimed that Foster made an offer of employment, which Foster denies, but the court noted that, in any case, the recruitment process continued subject to proper references.
However, references from her original employer indicated that she had left a grievance and that she had a lot of absences from work due to illness, and that they followed a pattern occurring on a Monday morning – which the court said. noted was because Farrow was "eating the wrong things".
The other reference from his second employer was "strictly factual", in accordance with the firm's usual practice.
Foster called Farrow's first employer and found that he detailed Farrow's "shortcomings" over his absences, and Foster's notes said "bad attitude? Not honest," but she didn't end the recruiting process at this point. Foster obtained other references, which the court said were "not glowing" about Farrow's timing, accuracy, and attitude with co-workers and management.
On July 7, 2020, Foster then emailed co-workers saying she didn't feel "comfortable" with the comments regarding Farrow's absence and that while Farrow was working from home, she could not be "properly supervised". The court said that although there may have been a number of reasons for Foster's decision to end the recruitment process, this email confirmed that the main reason was concerns about illness and respect. time raised in the references.
The same day, Foster emailed Farrow to end the recruitment process and when Farrow linked the rejection to his IBS, Foster said the medical condition was not the reason. , but provided no further explanation.
Labor Judge Bright said it would have been less discriminatory, and not disproportionate in the circumstances, for Foster to "request further clarification or references."
He added that another "less discriminatory approach" would have been to disregard any references to disability or sickness absence, but acknowledged that this would still leave issues raised around "boundaries, relationships, attitudes and accuracy".
The court ruled that the discriminatory effect of Farrow's adverse treatment was significant, as she was a "newly qualified lawyer with a disability, who needed a great deal of flexibility, which meant that her job search was unlikely to be straightforward. ".
Farrow's disability-based discrimination claims were upheld, but her disability-related harassment claims were dismissed.
Lesley Rennie, senior employment lawyer at WorkNest, said employers faced with less than complimentary references should "take care to investigate them fully to understand any connection to a potential disability and should consider asking for legal advice before acting on it". She added: "The consequences of a mistake can be significant both in terms of compensation and damage to reputation."
Farrow was rewarded £6,442 in pecuniary loss, £16,632 for injury to feelings – including £3,000 in aggravated damages – and costs of £4,867.
Inspire Legal Group has been contacted for comment. Farrow could not be reached.