Disabled man raises £52,000 through crowdfunding to fulfill his dream of living independently in Edinburgh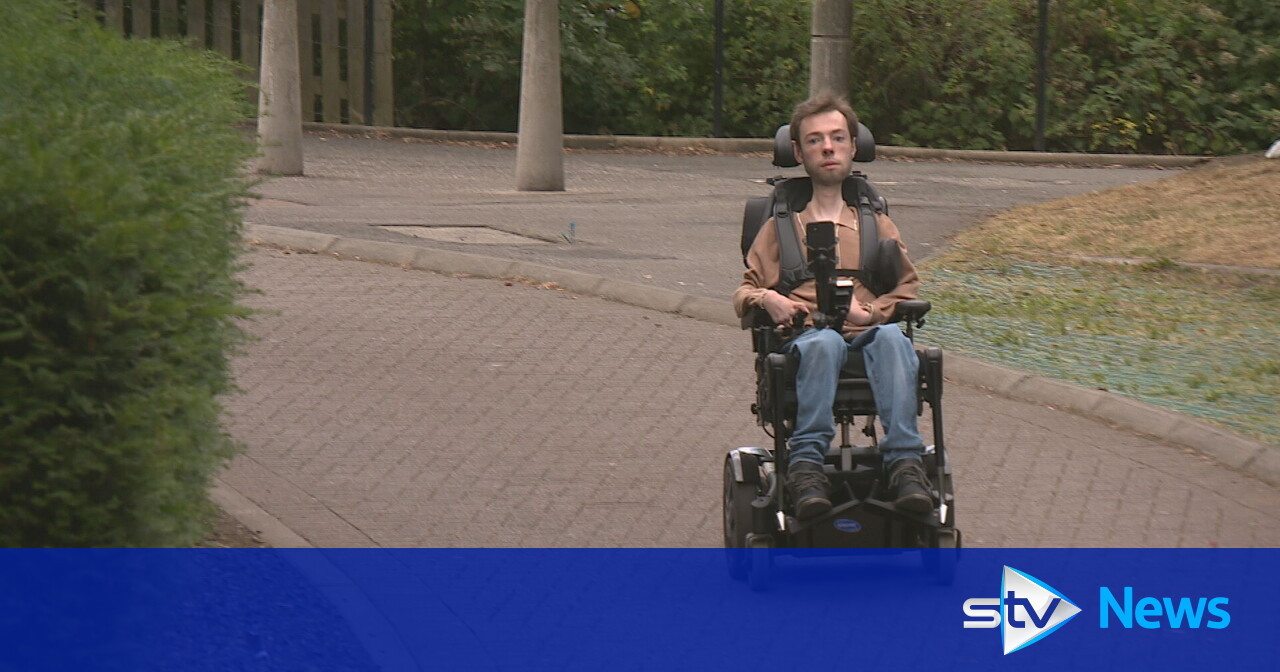 A A disabled man from Edinburgh has finally succeeded in realizing his dream of living independently after raising thousands of books.
Cal Grevers, who has muscular dystrophy, wanted to leave his parents' home but was told he faced a three-year waiting list for a suitable counseling home.
After seeking advice from the charity Housing Options Scotland, the 28-year-old decided to use a special scheme open to people with disabilities.
The Open Market Shared Equity Scheme (OSME) allows it to pay 60% of the cost of a property, with the Scottish Government holding the rest in a shared equity agreement.
But despite being eligible for the initiative, Cal still struggled to find the £30,000 needed for a deposit, plus the extra money he would need to make the necessary adaptations to make a home accessible.
Speaking to STV News, he explained: 'Two years ago I joined the waiting list for social housing but quickly discovered that the average waiting day was around 1 day. 000 days.
"Originally the aim was to raise around £30,000. In the end I managed to raise £52,000 and managed to find this house nearby.
Cal was thrilled when he finally got an offer accepted for a 25% share of a flat from a housing association in the Georgia area.
Thanks to the crowdfunder, he also has enough money to make adaptations to the house and plans to convert the master bathroom into a powder room and install a ceiling track hoist.
Thanking the generosity of kind-hearted strangers for making his dream possible, he said: "It's been a bit of an emotional rollercoaster.
"I am amazed at how generous people can be, especially when going through a cost of living crisis.
"I'm amazed at what they've been able to deliver and how much of a difference it has made in my life. I really can't think them enough.
Now Cal is campaigning to raise awareness of the barriers people with disabilities face when trying to live independently.
Olivia Lindsay, casework services manager at Housing Options Scotland, spoke to STV News about the additional challenges people with disabilities currently face when trying to buy a property.
She said: "The housing market is currently very oversaturated. It's hard for anyone to buy a home right now, but add to that you might have a special need.
"The main problem is that there is a lack of accessible housing or adaptable housing. Especially if you are looking in cities like Edinburgh or Glasgow.
"Much of our housing stock is made up of old Victorian buildings; it is not really possible to adapt such properties to a specific need.
"We need to do more. We need more accessible accommodation and we need more advice and more support for people with disabilities on how they can access the most appropriate accommodation for their needs.
Cal hopes to be able to complete the adaptations and move into his home by August. He will let people know about his journey on his crowdfunding page.