Disabled woman says JetBlue broke her wheelchair and left it on the tarmac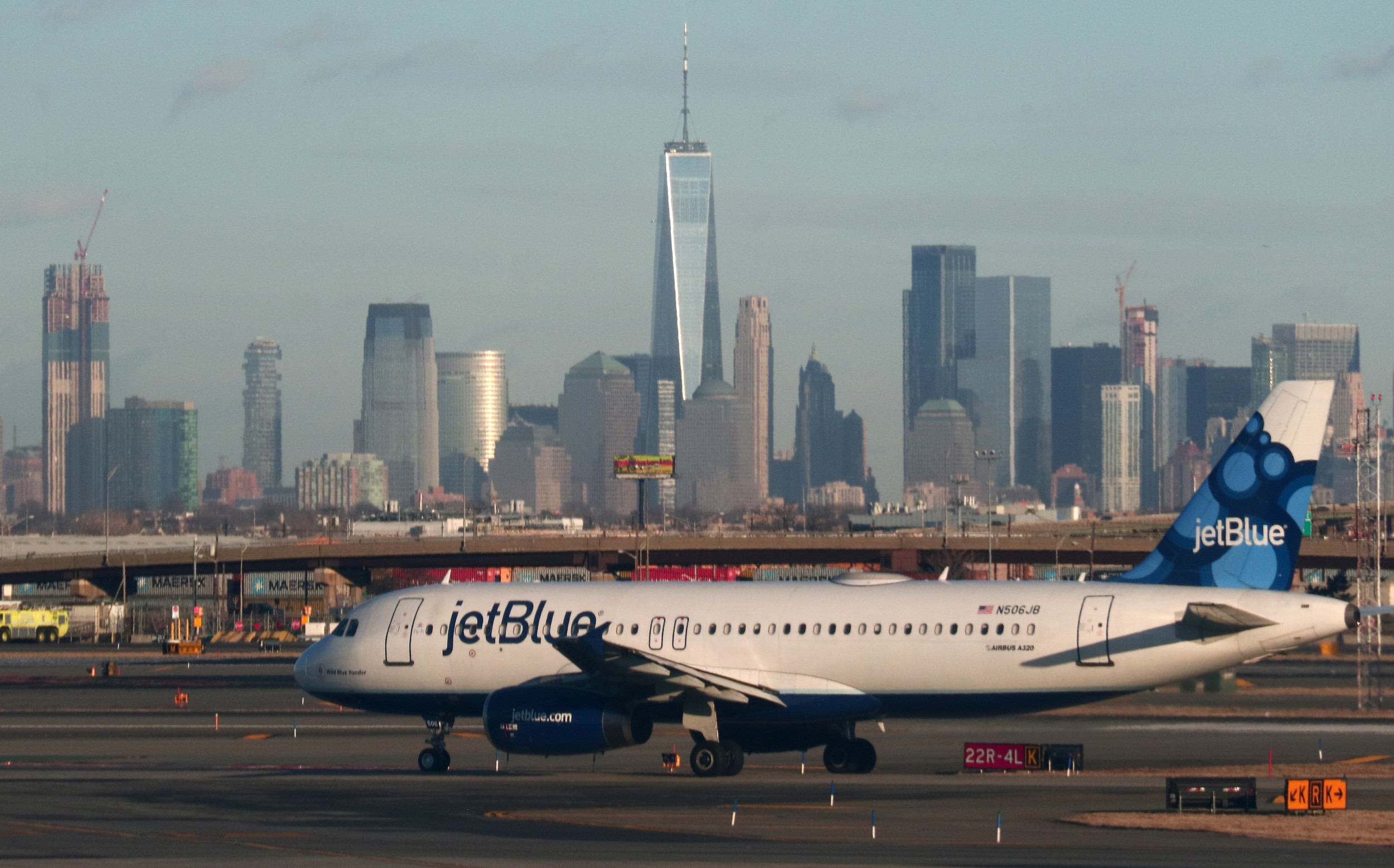 A disabled woman took to Twitter to denounce JetBlue, saying airline workers left her wheelchair on the airport tarmac for more than an hour.
The incident happened at Newark Liberty International Airport on Wednesday, according to the viral Twitter feed.
"Dropped by @JetBlue in Newark at gate 38. They lost my wheelchair and refuse to call a supervisor," Yomi Wrong wrote in the first of a series of tweets, urging #DisabilityTwitter to share his post widely.
In a follow-up tweet, she added, "All the elevators are down so they have no way to get the chair up. Really? @JetBlue 54 mins and my driver is threatening to leave…"
In the end, it was her sister who located her chair, she said.
"My sister had to go get my chair after 3 @JetBlue employees [said] that he was on his way. It was SITTING on the tarmac. In the rain. You can't make this shit up. I want a refund on my upgrade to first class."
She also shared a photo of what she said JetBlue employees were "having an ab***h session about trashing their wheelchair notification system and how difficult it is to manage the flow of work…people like me. All that kvetching while my fam goes looking for my chair."
Newsweek currently has no way to verify wheelchair notification claims.
She later claimed that JetBlue broke her wheelchair. "I hold a piece of it in my lap on the drive to Manhattan," she wrote.
She thanked people for their support and solidarity, saying their retweets "led to action and made me feel less alone on this cold reaction deck."
The Americans with Disabilities Act (ADA) was signed into law in 1990, aimed at prohibiting discrimination and ensuring that people with disabilities have equal opportunities "to participate in mainstream American life," the website says. ADA.
JetBlue responded to the woman's thread, writing, "We're sorry it took so long to get your chair. Please send your full name, confirmation code, and any additional details we may need about your experience. "
The response provoked a reaction from some Twitter users, with a in writing: "It's not that it took 'so long' to get the chair. It's ALL the things that happen while waiting for the chair, and what happened to the chair, and the treatment of a be human in the process. Do better."
Several Twitter users also called on airport officials to take action.
"We are pleased to report that our partners at JetBlue were able to reunite the passenger with his wheelchair," the airport wrote in a tweet.
"Rest assured, we are currently collecting information and will pass it on to airport management for review."
Newsweek has contacted JetBlue and Newark Liberty International Airport for comment.