Easiest way to get government loans up to Rs 20 Lakh and NABARD grant to start your own dairy farm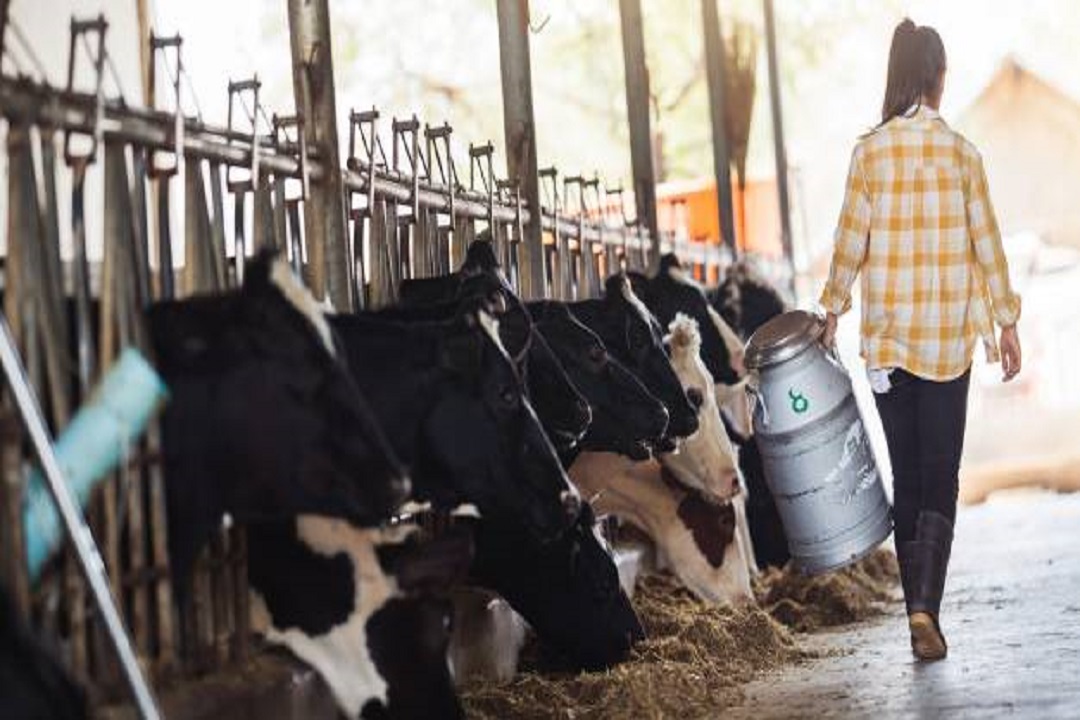 Dairy farming is a largely unorganized sector in India and a major source of income in rural areas. In order to structure the dairy farming sector and help the creation of dairy farms, the government decided in 2010 to launch the Dairy Entrepreneurship Development Scheme through NABARD. In this article, we look at how to get a NABARD grant for dairy farming.
Overview of the NABARD Dairy Farming Grant
Dairy farming is big business in India and milk production is increasing every year. In this situation, if you start your own dairy business with the help of government loans and NABARD grant, it is going to be very profitable for you!
NABARD Dairy Farming Grant Eligibility
The following types of individuals and associations of individuals are eligible to receive the NABARD Dairy Farming Grant:
Farmers

Individual entrepreneurs

NGO

Companies

Groups of unorganized and organized sectors, etc.

Organized sector groups include self-help groups, dairy co-operative societies, milk unions, milk federations, etc.
Note: If a family wishes to benefit from the dairy farming subsidy, they must create separate units with separate infrastructure in different areas. The distance between the boundaries of two such farms should be at least 500 meters.
NABARD Dairy Farming Subsidy Schemes
The following is the assistance provided under the NABARD Dairy Farming Scheme Grant:
For setting up small dairy units with crossbred cows/dairy cows of native description like Sahiwal, Red Sindhi, Gir, Rathi etc./buffaloes graded up to 10 animals, young entrepreneurs can apply for loan up to 'at Rs 5.00 lakh for 10 animal units (minimum unit size is 2 animals with an upper limit of 10 animals).
For the purchase of bulk milking machines/milk testers/milk cooling units (up to 5000 liters capacity) – Rs 20 million
For the purchase of dairy processing equipment for the manufacture of indigenous dairy products – Rs 13.20 lakh
NABARD Grant: You can avail an additional 25% of the expenditure (33.33% for SC/ST farmers) as a capital grant subject to a cap of Rs 1.25 lakh for a unit of 10 animals (Rs 1, 67 lakh for SC/ST farmers, ). A maximum capital grant allowed is Rs 25,000 (Rs 33,300 for SC/ST farmers) for a unit of 2 animals. The grant is limited on a pro rata basis based on unit size.
How to Get the Nabard Dairy Farming Grant
Here are the steps to get the NABARD Dairy Farming Grant:
Step 1: Determine the type of dairy-related business you are going to start.
2nd step: Register your business or other appropriate corporate or non-profit organization.
Step 3: For the dairy farm, prepare a detailed project report or business strategy, and apply for a bank loan.
Step 4: Submit a bank loan application to any commercial bank, regional rural bank, state cooperative bank, state cooperative bank for agriculture and rural development or other institutions qualified for NABARD refinancing.
Step 5: Once the bank loan is approved, the promoter must make the concept a reality with their own money and the bank loan.
Step 6: The Bank has the final say on loan approval, interest rate, term and collateral requirements.
Following the disbursement of the first tranche of the loan, the Bank must request NABARD's approval and release of the NABARD dairy farming subsidy.
Step 7: The grant would be paid to the bank by NABARD. They would deposit the grant into a "grant reserve" account.
Step 8: Upon satisfactory servicing of the loan obligation by the sponsor, the grant amount in the grant reserve fund account would be adjusted based on the latest bank loan repayments.