Ethnic pride or prejudice? | Philstar.com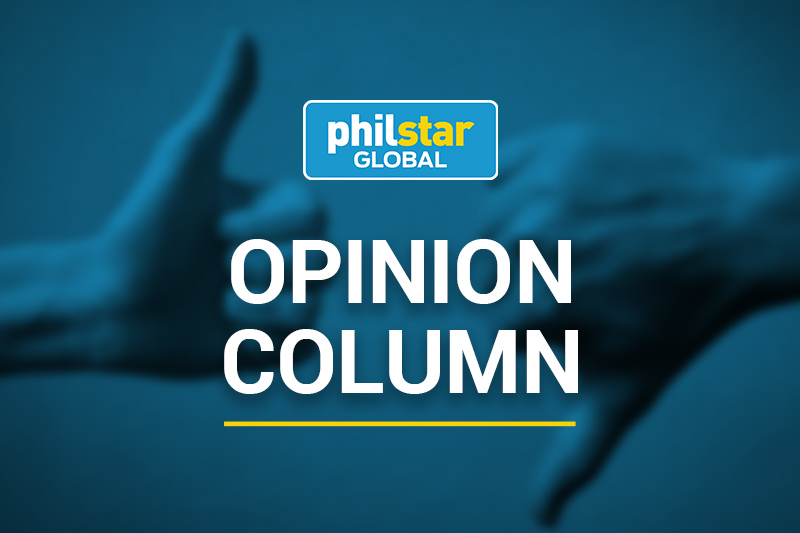 [ad_1]
My column last Thursday was about racism here and around the world. I wrote that racism is not limited to colorism, but also refers to cultural racism. I immediately received comments from some of my readers, two of which I felt were worthy of sharing with my readers. One letter came from a Chinese Filipino.
Letter from Annalyn Cheng
Dear Mr. Cruz,
Your column touched on something very real for me, in every day of my life here in the Philippines where I was born and where I grew up. And like my family for seven generations.
Racism here is simply not based on skin color or facial features. I have repeatedly over-stated and decided on the conclusion that racism in the Philippines is largely lineage-based.
Filipinos mostly express racism innocently, if the other person does not have Filipino lineage. Others are just plain mean to the person.
Simultaneously, Filipinos kiss a person as soon as they know that person contains one percentage iota of the Filipino lineage. Even if this person no longer embraces the Philippines as their homeland nor the own country of their immediate relatives.
All of our ads paint this image, dugong Pinoy, lakas Pinoy, iisang dugo. Heck, even our Ako'y Pilipino clearly indicates royal blood; we were made to sing this at school just to show our immediate neighborhood that we are Filipino.
Sir, I sincerely hope that one day, as Filipinos, global as we claim, we can embrace all the races that love the Philippines, as Filipinos.
No need to place more importance if a trickle of blood comes from an ancestral Filipino, but rather the adaptation and adoption of everyone who loves the Philippines as their own. Where they will be happy to be born, to live or to choose to die here as their country.
Best regards,
Annalyn cheng
Proud Filipino passport holder
This letter opened my eyes. I remember when I was teaching the MBA program at DLSU I had a student from Kenya. When she told me about her daily experiences, especially when visiting the provincial regions, people made fun of her skin color and curly hair. It was then that I realized that there was racism based on color here in our country. Being white was a standard of beauty even though we as a people belong to the brown race. Skin whiteners are making a booming business even in the midst of the pandemic. Our beauty candidates are mostly mixed race and have a relatively white complexion.
This letter from Annalyn Cheng made me think more deeply about the Tsinoy community in the Philippines. I always thought that for Tsinoys who want to integrate, there would be no problem. My own mother's family – Sicangco – has Chinese ancestors; but no one in our entire extended family speaks Chinese dialect.
On the other hand, I know that there are a lot of Tsiinoys who want to keep their ethnic identity. They prefer their children to marry the same ethnic group. They send their children to Chinese schools, join certain clubs or organizations which are exclusively reserved for Tsinoys and keep two names, one Filipino and a second, a Chinese name.
I never found anything wrong with it because I think of my daughter and my three grandchildren living in California. I'm sad they don't speak Tagalog anymore. But I notice that at school most of their friends are also other Pinoys. I went to visit a two week summer camp for Filipino children in northern California. Here, children learn to speak Tagalog, dance Filipino dances, learn Filipino stories and other cultural traditions about their Filipino heritage. I attended a boys' interclub basketball tournament in Northern California and the teams were ethnically divided. The teams were predominantly white, African-American or FilAmerican. My grandson's team was mostly FilAm with a few Asians and a white member.
For me, there is no conflict between ethnic pride and being a good citizen of your country. Annalyn's letter, however, opened my eyes to the existence of ethnic prejudices. This is a subject that I will explore in the future.
Letter from Bonnie Girard
I received the following letter from Bonnie Girard which in my opinion was also worth sharing with my readers.
Dear Mr. Cruz,
I received a Google alert tonight that my name had been mentioned in a new article, and to my good surprise, I was redirected to your beautiful article on Philstar.com today.
Thank you for approaching the important and sensitive topic of racism in such thoughtful terms, and for including some of my comments in the body of your article. I am very honored to have been a small part of your overall message.
Late last year, Brown University in the United States approached me, based on my The Diplomat and other writings on racism in China, to write a detailed article on the subject for the Brown Journal of World Affairs. The result has just been published, and if I can be so daring, the link is here if you find it of interest:
Again, thank you very much for quoting me in your article today. I found your discussion of cultural discrimination particularly powerful. I look forward to reading more of your work in the future.
Yours truly. Bonnie
Bonnie Girard is President of China Channel Ltd. She lived and worked for half of her adult life in China starting in 1987 when she studied at Foreign Affairs College in Beijing. She is an independent correspondent at the White House.
* * *
Email: elfrencruz@gmail.com
[ad_2]