Future KU walk-on announces its commitment on social networks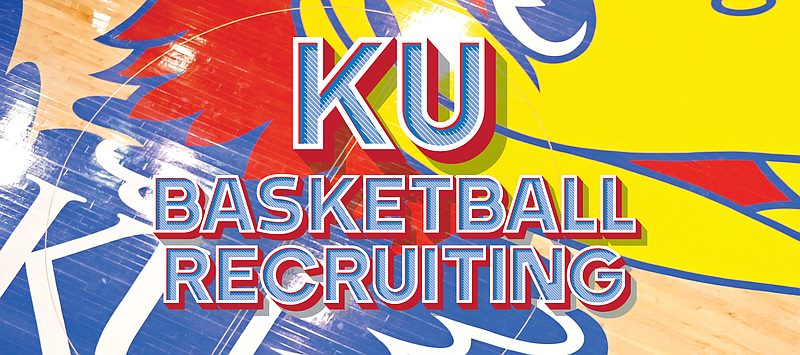 Kansas men's basketball roster increased by one point on Wednesday when 6-foot-3 guard Wilder Evers of Oak Mountain High, Alabama announced his commitment to Kansas.
An honorable mention all-Birmingham selection this season by AL.com, Evers helped lead his school to a 2021 state championship and three straight state semi-final appearances.
He comes to KU as a walk-on and will essentially fill the spot on the roster that opened up after popular walk-on Chris Teahan was ineligible after KU's run to the national title.
He is expected to join Michael Jankovich, Dillon Wilhite and Charlie McCarthy as KU extras for the 2022-23 season.
Listed by Rivals.com as a playmaker, Evers is a versatile player capable of scoring, setting up teammates and getting on the glass.
He thinks he brings a good mix of size and smarts to KU's backcourt. According to a response to his engagement announcement from the Oak Mountain High Twitter account — and likely his head coach, Chris Love — Evers has exactly what any coach is looking for in a walk-on.
"A wonderful young man who has worked so hard to get this opportunity," the tweet began. "He was a great player for us, but above all a great teammate. He was all about the team.
Along with thanking his friends, family and coaches for their support, Evers thanked KU coach Bill Self "for this incredible opportunity."
JayhawkSlant.com's Shay Wildeboor caught up with Evers on Wednesday and learned that his parents (Mike and Sandy Evers) both race track in Kansas. Former KU All-American distance runner David Johnston also reached out to Evers and his mother, Sandy, on Twitter to express his excitement over his decision to join the KU program.
"Kansas has been in my blood all my life," Evers told Wilde-boor. "And when Coach Self gave me this opportunity to play for the Jayhawks, I couldn't pass it up."