Future Ready Oregon Package Headed to Governor Kate Brown for Signing | Community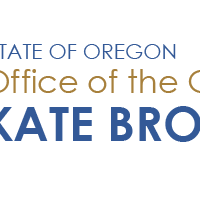 (Salem, OR) – Today the House passed SB 1545, known as "Future Ready Oregon." It is now directed to the Governor's office for signature.
One of Governor Kate Brown's key initiatives this session, Future Ready Oregon is a comprehensive $200 million investment package to give people the education, training and resources they need to get started in well-paying careers.
"I want to thank the Legislature for passing Future Ready Oregon," Governor Brown said. "And a special thank you to the Racial Justice Council, as well as our business community and workers in Oregon who shared their stories during the legislative process. Now is the time to roll up our sleeves and get to work building a skilled and diverse workforce.
Designed with input from the Governor's Racial Justice Council, the brief will specifically focus on opportunities for historically underserved communities, including adult learners, dislocated workers, people of color, women, low-income people , rural communities and disconnected youth.
Duncan Wyse, President of the Oregon Business Council, said: "This is a game-changing investment, and it couldn't be better timed. With the COVID crisis easing, Oregonians are looking for new job opportunities that require new skills. This paves the way for more rewarding, higher-paying jobs, and it makes Oregon more competitive in the marketplace.
Aimed to realize the full potential of Oregon's workforce and meet the needs of Oregon employers today and in the future, Future Ready Oregon 2022 advances Oregon's economic competitiveness and ensures equitable opportunities for a diverse workforce.
Marin Areolla III, President of Advanced Economic Solutions and Co-Chair of the Racial Justice Council Workforce Task Force, said: "Future Ready Oregon will help overcome barriers to workforce participation that have prevented Oregon workers – especially BIPOC and other underserved Oregon workers – from accessing skills and the opportunities they need to reach their full potential in their careers. This historic bill will change our workforce system for the better and create a fair economy that works for everyone!"
The effort to push through Future Ready Oregon has seen a broad coalition of diverse stakeholders working alongside the Governor's office and the Oregon Racial Justice Council, from business leaders to Oregon workers, passing by community organizations and educational institutions, labor organizations and non-profit service providers.
Kelly Kupack, executive director of Oregon Tradeswomen and a member of the Racial Justice Committee's Workforce Task Force, said: "Future Ready Oregon is a model for the change Oregon needs. We deeply appreciate Governor Brown, members of the Oregon Racial Justice Council, and members of the Workforce Task Force for coming together to craft an equity-focused policy. Together, we now have the opportunity to collectively build an inclusive and just economy in Oregon that works for everyone – so that all workers can support themselves and their families.
The package specifically focuses on connecting Oregon workers with well-paying career paths in technology, manufacturing, and healthcare.
Patsy Richards, director of Long-Term CareWorks and co-chair of the Racial Justice Council Workforce Task Force, said: "This initiative provides the roadmap for Oregonians, especially BIPOC Oregonians, to access family-wage careers in health care and beyond."
SB 1545 makes strategic and targeted investments in three broad categories:
Increased investment in existing programs with a proven track record of success,

Establish new competitive workforce readiness grants for new and innovative education and training opportunities, and

Provide direct financial benefits to individuals to remove barriers to accessing opportunities.
Mark Mitsui, president of Portland Community College, who served on the Racial Justice Council's Workforce Task Force, said: "As we write our next chapter as a state, Future Ready Oregon will help education providers connect with Oregon's workforce, including students, where they are, and make advancing more equitable prosperity in our state."