Hickey the hero as the Catholic Institute claims its first title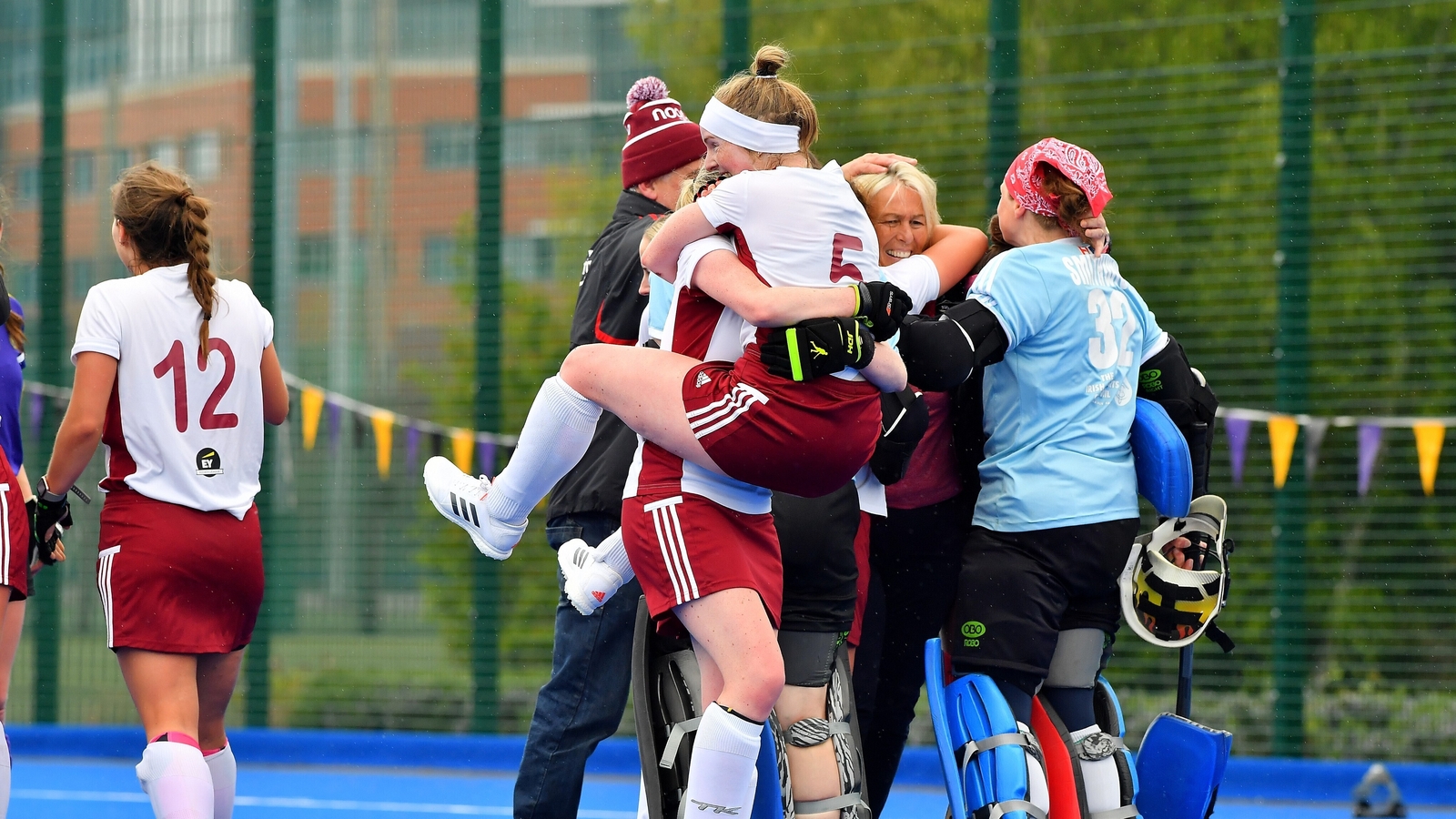 Senior Women's Irish Cup Final
Catholic Institute 1 (A Hickey) Pembroke 0
Aoife Hickey etched herself into Irish Senior Cup folklore as her 16th-minute goal handed the Catholic Institute their first-ever senior title by denying Pembroke a perfect hat-trick over a dunked Belfield at 1 -0.
She brilliantly volleyed into Naomi Carroll's knee-high cross for the only goal, and the Limerick club claimed victory in style to cap off a remarkable season.
At the start of the campaign they openly admitted that the top six would represent success but, by spring, they had branded themselves with Pembroke as the two outstanding clubs on the scene.
Pembroke had clinched the EY Hockey League and the Champions Trophy, knocking out Insta just six days ago at Havelock Park 4-1.
But the patterns have changed drastically this week with Carroll an effervescent dynamo at the heart of this remarkable performance.
"We're thrilled," said Carroll, the game's MVP.
"We had a tough week, losing to Pembroke last week and were devastated after that, but it just shows the quality of their team, scoring two goals in the first quarter and they really got us pumped.
"We really had to turn things around and we had to believe in ourselves and couldn't let that happen again. We knew if we could stay close or score early we'd give ourselves a chance and I'm absolutely over the moon. The season has been very long and it's amazing to finish it so high.
"We watched a lot of videos and saw that we were making a lot of mistakes ourselves that we knew we could rectify.
"We knew the pace they had in midfield and the quality of their defense in their flat tackle. We had to change what we were doing and move our forces forward, not fall into their game plan.
"We focused on that and gave it our all. Emptying the tanks was our motto."
Pembroke had started brilliantly with Aisling Naughton's backhand needing a diving block from Christine O'Shea to stifle its way while Rachel O'Brien had some big digs on goal.
But Carroll's influence soon materialized and it was his drive that saw Hickey score just before the end of the first quarter, struggling to grab the ball and then rounding the defense down the right flank.
She nearly created a second for Lizza Ryan whose deflection was blocked by goalkeeper Emma Buckley who was much busier than a week before.
Pembroke came on strong in the second half with Ellen Curran and Gillian Pinder picking up speed. They won five penalty corners but found no way through with the combination of Pam Smithwick and Michelle Barrett, a deft duo clearing the lines.
Insta, however, has always looked at the edgier side on this occasion. Ryan and Hannah Kelly combined well to force another save from Buckley while a base cross was just beyond Kelly's stick from another big chance.
Without the insurance goal, he still left Pembroke in the hunt, winning a series of set pieces in the final game.
But, fittingly, Carroll had the final touch of the game, charging as the first defensive runner on the last whistle to seal the victory.
Pembroke: E Buckley, L McGuire, AK Trevor, S Loughran, E Beatty, O Macken, E Curran, R O'Brien, I Delamer, A Naughton, G Pinder.
Subtitles: A Griffin, C Moroney, C Foley, S Campbell, T Wensley, M McCready, R Cowman.
Catholic Institute: P Smithwick, C O'Shea, N Carroll, R Upton, L Clery, E Ryan, M Barrett, A Horan, J Clein, C Moloney, M Barrett.
Subtitles: A Hickey, H Kelly, B Murphy, M Scanlon, A Bourke, L Ryan, M O'Callaghan.
Referees: G Garrett, F Davitt.