SB2042 set for governor's signature; could have unintended consequences for workers with disabilities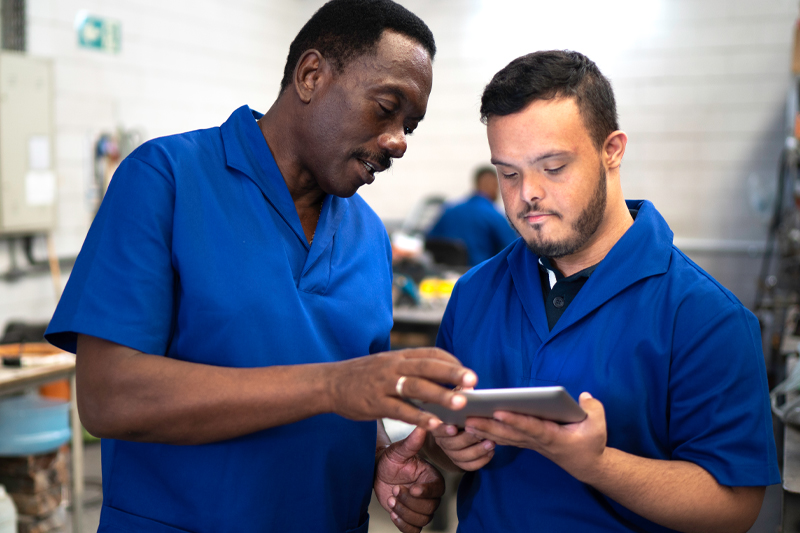 The bill would prevent employers from paying disabled workers less than the minimum wage; critics say it could prevent employers from hiring workers with disabilities
CHATTANOOGA (WDEF) – The fight for minimum wage or better is not just for fast food workers and others.
It's also for workers with intellectual or developmental disabilities, and the state legislature wants to make it a reality.
Senate Bill 2042 would prevent employers from paying less than minimum wage to employees with developmental or developmental disabilities.
Some critics say it could force employers to stop paying these workers.
Workers with special needs are everywhere. Your groceries. Your coffees. But Tennessee has a 19-30s law that allows employers to pay them less than minimum wage.
State Senator Jeff Yarbro of Nashville learned this from one of his interns and vowed to fight to change it.
"It's just a bit morally repugnant to me that we would have full-time workers and they would be paid pennies on the dollar. Just being paid less than minimum wage…that's just not right," Yarbro says.
Orange Grove Center executives here in Chattanooga agree with that sentiment. But they also understand that employers can decide to stop paying full-time wages to workers who can't work full-time. In an age of inclusion, Orange Grove Director of Development Heidi Hoffecker says having a low-paying job is better than nothing.
"People with disabilities are not supposed to be sequestered. We all have to jump on the bandwagon and figure out how to make it work for all comers.
Yarbro: "They can still do a really effective job. Can still really improve the bottom line of the business, can improve morale and it's not something that costs. This actually leads to better economic outcomes for consumers and employers.
The bill passed unanimously in the House and 27 to 3 in the Senate. The Tennessee Equality Project says good intentions also need good execution to make it work for everyone.
Dahron Johnson, a trans athlete who works for the Tennessee Equality Project, has an autistic son and wants to see him have a meaningful future. "The urge to support is good, but let's always make sure we do it in collaboration with the community we're trying to help moving forward, as they may have lived experience of the obstacles already in place. square. "
Tennessee Governor Bill Lee has yet to sign Senate Bill 2042. When he does, it will take effect July 1.