Thief arrested after attacking and robbing disabled man in Pattaya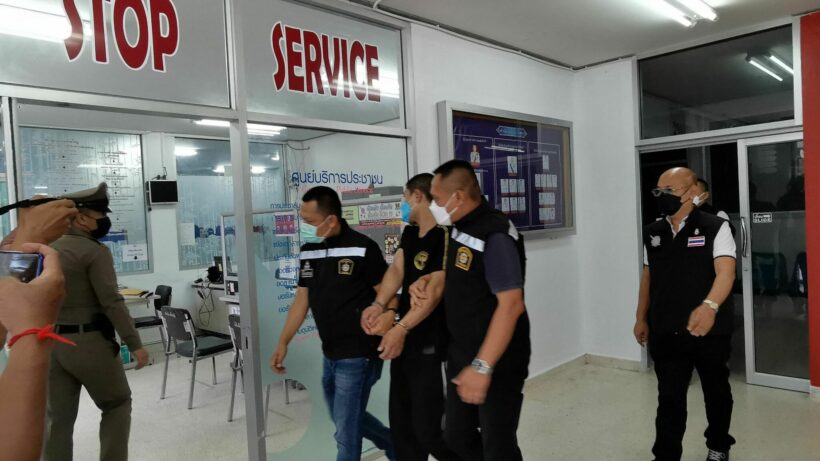 Police yesterday arrested a man in Pattaya who allegedly violently attacked and robbed a disabled man on Monday. The thief, Tanaphon 'Beer' Janthamol, 26, admitted to robbing the man, a lottery ticket seller who is in a wheelchair, while under the influence of methamphetamine.
The ticket seller, Surachet Sithong, 39, said he was driving on the side of the highway in his wheelchair. A man on a motorbike told him to stop to buy a lottery ticket. Surachat said the man suddenly punched him in the face, knocking him backwards to the ground. The thief then repeatedly stomped on him, but luckily a passerby rushed to help him. The thief then allegedly grabbed Surachet's ID card, ATM card, gold necklace and 70 lottery tickets before rushing on his motorbike.
According to Chon Buri police, Beer now faces at least several years in prison as a repeat offender. A team from Chonburi Provincial Police and Huayyai Police reported tracking Beer down with CCTV footage and finding him hiding in a remote area.
Surachet said he was horrified after being attacked because he never imagined someone would be cruel enough to attack a disabled man.
This news comes after another violent attack in Pattaya earlier this month. A 32-year-old Italian and a 35-year-old Thai woman were allegedly assaulted while traveling on a motorbike.
THE SOURCE: Pattaya news | Pattaya News