Threat of future sanctions after 55 violations by 18 drivers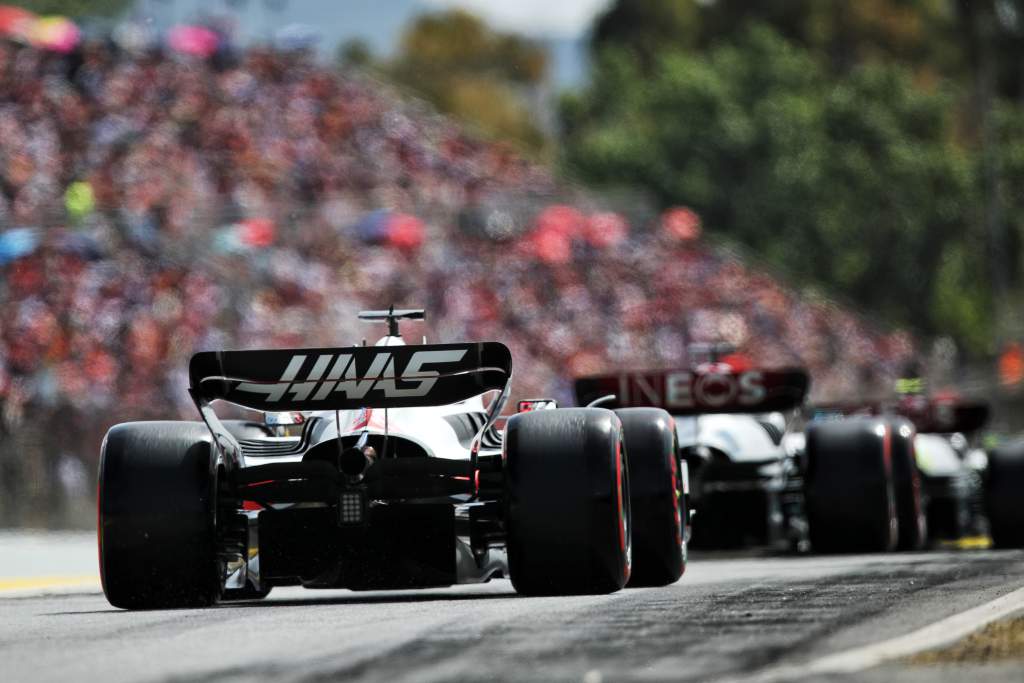 FIA stewards are likely to crack down on drivers who are too slow when overtaking in future qualifying sessions after reporting 55 violations by 18 drivers during the Spanish Grand Prix.
In line with standard procedure, the FIA ​​has specified a benchmark time of 1m31.0s which drivers must observe between the official Barcelona Circuit Safety Car lines "to ensure the cars are not driven unnecessarily slowly. on all laps during qualifying".
The stewards found that between them 18 drivers breached this instruction 55 times and that "the majority of cases were the result of drivers following another driver who was also overtaking and each driver trying to create a gap with the previous driver, they went successively slower until a 'train' of drivers exceeded the time".
Only Haas drivers Kevin Magnussen and Mick Schumacher were investigated for "unnecessarily slow driving" after qualifying in Barcelona and given a warning for it.
They were targeted by the stewards as it was felt that, as the Haas garages were at the end of the pit lane and therefore allowed these drivers to be the first on the track, they were the drivers with the most control over their speed around the lap and therefore able to ensure that they met the maximum lap time.
The stewards said that "generally the cars that did not follow the race director's event note would follow these two cars".
A benchmark time between the circuit's "safety car lines" is a well-established part of an F1 weekend, designed to monitor the speeds cars are traveling at certain times and help determine if drivers have gone too slowly.
At the start of the season, however, this only applied to inlaps during and after the end of qualifying, or sighting laps on the grid.
FIA race director Niels Wittich changed this at Imola to apply to "all rounds" of qualifying.
For this reason, the Spanish GP stewards consider the procedure to be "relatively new… and has not involved a penalty so far".
They therefore opted for leniency in the Magnussen and Schumacher cases, but warned that future breaches could lead to "heavier penalties".
"As the procedure is new and given that other pilots have violated the order, but not to this degree, the stewards are issuing a warning to the pilots concerned. [Magnussen and Schumacher]"says their note.
"The Stewards note that further infractions may result in increased penalties not only for those drivers, but for any competitor who commits a similar infringement in the future."
Thank you for your opinion!
What did you think of this story?