Yenaé's striking designs bring the African essence to the world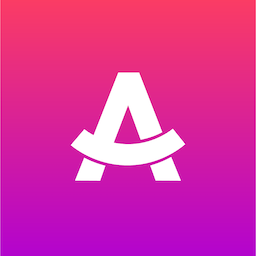 SAN FRANCISCO, Calif./ACCESSWIRE/August 5, 2022/ The art of storytelling is a treasure trove of possibilities, capable of captivating in a number of mediums. Yenaé, the Virginia-based jeweler, creates compelling pieces that speak for themselves, building a story around the wearer who shines brightest when true to form. The jewelry industry has no shortage of dazzling memorabilia, but a force like Yenaé adds another level of timeless luxury that lives on like a classic fairy tale. Driven by exceptional design, Yenaé has quickly become a staple of self-expression and ornate pieces with purpose.
Officially launched in November 2018, Yenaé is the creative project of high school friends Seble Alemayehu and Felekech (Fei) Biratu, who both grew up in Ethiopia. Their childhood was painted with direct exposure to East African artisans and artisans, and as a result Yenaé's vision rolls on the wings of African culture, history and beauty across the continent. Due to the founder's closeness to authenticity, Yenaé offers jewelry lovers an entirely African experience, where local traditions and know-how are never lost. With this, consumers are granted a piece of Africa that tells a story, drawn from the folklore and historical background of each nation.
Perhaps the most unique aspect of Yenaé jewelry is the versatility of each design. Generally, Alemayehu and Biratu strive to provide jewelry that appeals to all walks of life and can enhance any experience. Currently, half of Yenaé's collections receive a flexible treatment, meaning their pieces can be worn in at least three different ways. This paves the way for multi-faceted fashion at affordable prices, leaving you with more than just one expression of yourself.
Yenaé jewelry is designed through a feminine lens that embraces the matriarchal power of Africa, wrapping threads of stories in each piece that take consumers on a journey across the continent and beyond. Their pieces are made from recycled brass and plated with 14k gold. Plus, their collections are hand-polished and hand-finished, hypoallergenic staples that are lead and nickel free, lovingly crafted in California with a distinguished African flavor. Each piece comes in carefully designed packaging with a unique story card that shares the stories behind the designs. To say Yenaé is a highly intentional jewelry movement would be an understatement, as their product line goes beyond mere deliberation and commands a market ripe for artistic expression.
Among the brand's many collections, most recently they have introduced an expanded palette of hand-carved genuine leather pieces and enamel embellished jewellery. Although most Yenaé talk about women's jewelry, the pieces are designed for all shapes and silhouettes, including unisex jewelry. The pieces support the individual and reflect our innermost desires, woven together like the vast array of nations that make up the African continent. A number of public figures were seen wearing Yenaé, including HIH Prince Joel Makonnen and Princess Ariana Makonnen, as well as HE President Sahle-Work Zewde, the current President of Ethiopia. Additionally, the company has been featured in British Vogue, Vanity Fair, and ESSENCE Magazine, among countless others. It's no secret that Yenaé is fit for royalty, but the majesty of their creations can make anyone feel like a queen.
Even with their international power, Yenaé remains distinctly local and personal. Their latest collection, which is now available for pre-order, is represented by the cultures of Kenya and South Africa, adding to their existing jewelry collection, which represents the cultures of Ethiopia and South Africa. Eritrea. With such a global authority at the helm of Yenaé's vision, you always feel like you're wearing a piece from your favorite local artisan, crafted with love and built with tradition.
It's no easy task to visit the sprawling continent of Africa, but Yenaé bring the magic to your doorstep with their authentic designs that enchant and dazzle in every season, especially under the summer sun.
About:
Yenaé is a Virginia-based jewelry company rooted in authentic African essence. Founded by Seble Alemayehu and Felekech Biratu in 2018, Yenaé provides ornate statement pieces that tell a story, usually drawn from African folklore, historical context, or childhood memories growing up in Ethiopia. The company deals with recycled brass and 14k gold, designing attractive jewelry that can often be worn in at least three different ways. With Yenaé, the African look is much closer than you think.
Contact:
Seble Alemayehu & Felekech (Fei) Biratu
[email protected]
@yenaecollection
THE SOURCE: Yenae